Turin is the large city in Piedmont and, along with Milano, one of the two large metropolises in the north of Italy. Turin has slightly less than 1 million inhabitants, but more than 2 million people live in the metropolitan area and surrounding countryside. Turin has a very strong economy. The car manufacturer Fiat is the big company in the city. In recent years, IT and high-tech is becoming a very important economic sector in the city at the foot of the Alps.
Overview sights Turin
Turin has an old town worth seeing, many beautiful buildings are built in the baroque style.
As in almost all metropolises in Italy and throughout Europe, Turin's central church is a major sight.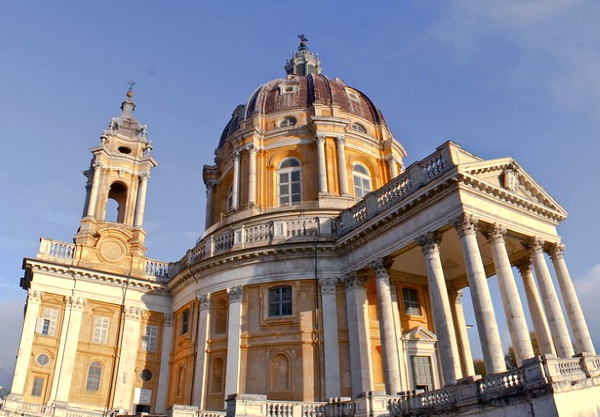 Turin Cathedral (Duomo di Torino) is particularly famous for the so-called Shroud Chapel. In this part of Turin Cathedral is a cloth, about 4×1 metres. On it is the imprint that resembles a human body. According to the opinion of many believers, it is from Jesus, he is said to have worn this cloth after the crucifixion. However, this is extremely controversial, some scientific research shows that the Turin Shroud is only about 1000 years old.
Next to the cathedral, the former royal palace Palazzo Reale is a very big sight in Turin. Great decor, lots to see, definitely go inside!
Other sights in Turin include some world-famous museums. The Egyptian Museum in Turin is certainly worth a visit. It is one of the largest collections from ancient Egypt in the world. Very big, even for an overview you need at least 4 hours in the museum.
A completely different museum is the Cinema Museum of Italy. The building of the cinema museum Mole Antonelliana with the high top is the landmark of Turin. The cinema museum is top modern and very interesting.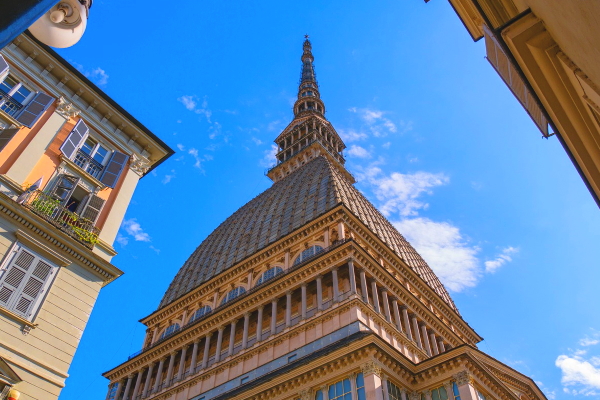 You should also visit the great car museum of Italy and the coffee museum of the world-famous coffee manufacturer Lavazza. Many football fans are impressed by the museum of Juventus Turin. You can also visit the stadium.