The Blue Grotto (Grotta Azzurra in Italian) is a sea cave in the north-west of the island of Capri, Italy. The cave is famous for its bright blue illumination, created by sunlight entering through underwater openings and reflecting off the white sand and crystal clear waters of the cave.
The Blue Grotto is only accessible by boat and has a low entrance, so visitors have to lie on the boat to enter the cave. Inside the cave, blue light illuminates the entire cave, creating a magical and enchanting atmosphere. The blue colour becomes even more intense when the light reflects off the surface of the water and the walls of the cave. The Blue Grotto has been a popular tourist destination for centuries, attracting visitors from all over the world. The Roman Emperor Tiberius used this grotto as his private pool, and the Roman poet Catullus is said to have written a poem about it. Today, the Blue Grotto is one of Capri's most visited attractions and offers visitors a unique and unforgettable experience.
Day trips Capri and Blue Grotto: There are many excursions by boat from different cities like Naples, Sorrento or Positano, most including the Blue Grotto: >>>> More info trips Capri and booking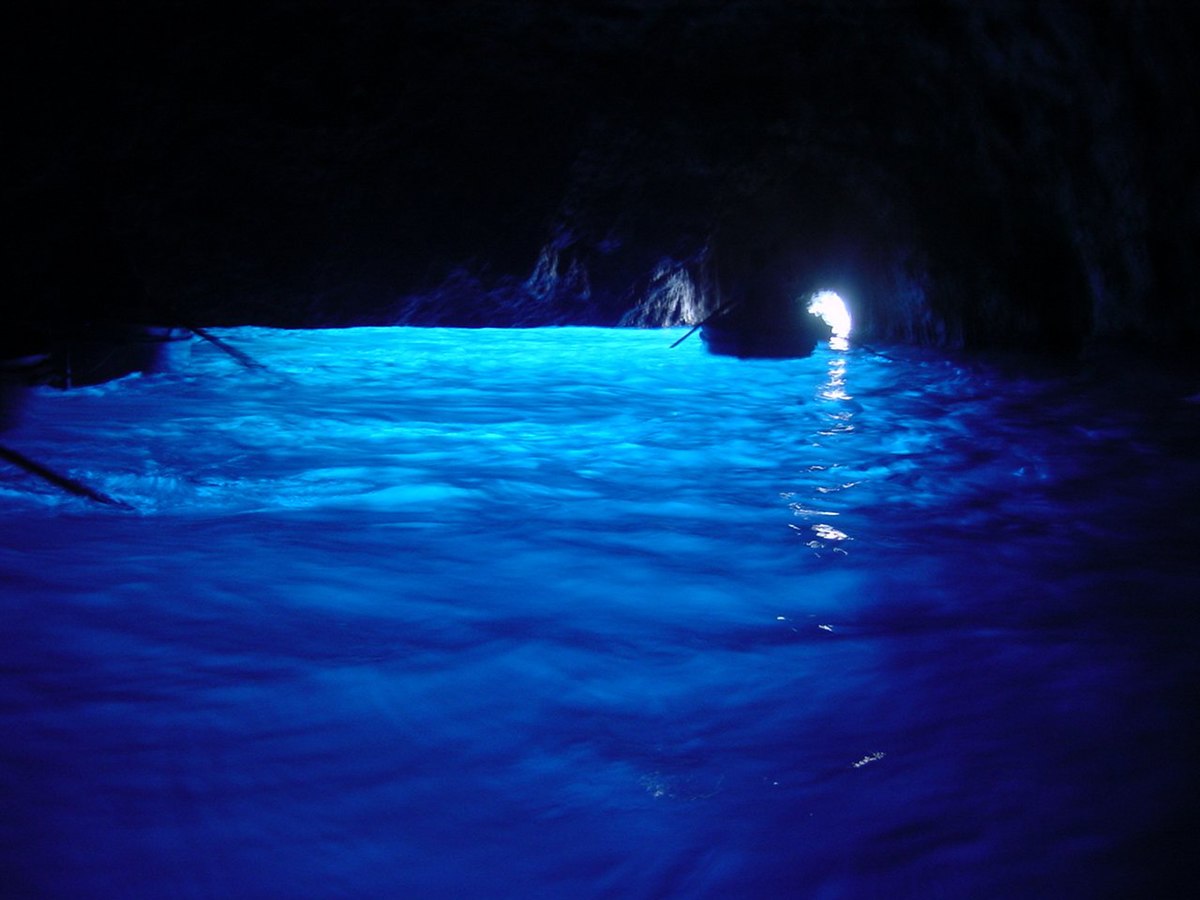 By Arnaud Gaillard – French Wikipedia: CC BY-SA 1.0, Link
But the Blue Grotto is not without its challenges. The entrance to the cave is narrow and the water can be choppy, making it difficult for boats to get in and out. Even in high season, the cave can be crowded and visitors may have to queue to enter.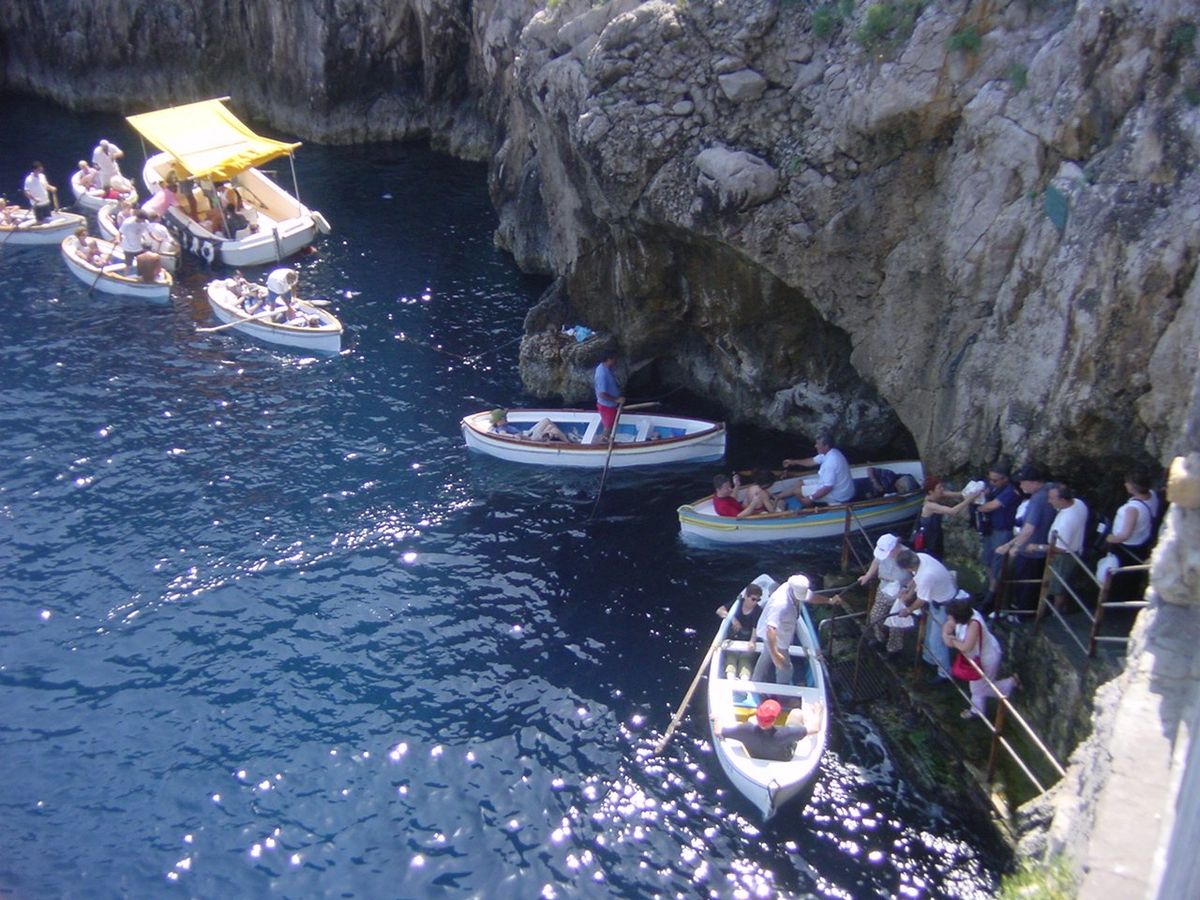 CC BY-SA 4.0, Link
Despite these challenges, the Blue Grotto is worth a visit for anyone who wants to experience one of Italy's most beautiful and unique natural wonders. Whether you are interested in history, love nature or are simply looking for a magical experience, the Blue Grotto will not disappoint.
Day trips Capri and Blue Grotto: There are many excursions by boat from different cities like Naples, Sorrento or Positano, most including the Blue Grotto: >>>> More info trips Capri and booking