Lombardy is one of the 20 regions of Italy. It is located in the north-west of the country, the largest city is Milan. With about 10 million inhabitants, Lombardy is the most populous of the 20 regions of Italy. Every sixth Italian lives in Lombardy.
The largest region of Lombardy is just under 24,000 km². This makes it the fourth largest region in Italy; only Sicily, Sardinia and neighbouring Piedmont with Turin are slightly larger.
The major city in Lombardy is Milan, for many the non-official capital of northern Italy. Milan has about 1.4 million inhabitants, the metropolitan region about 4 million. This means it can almost keep up with the capital Rome. In general, however, Milan is considered Italy's second city after Rome.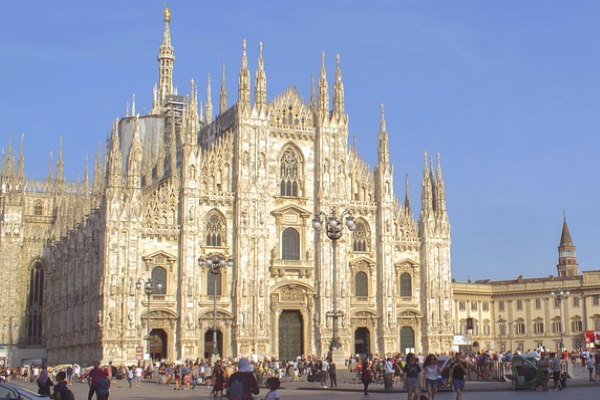 Lombardy borders Switzerland in the north. Many of the well-known lakes in Upper Italy are in the region. These include, for example, the entire Lake Como or parts of Lake Garda and Lake Maggiore. The lakes are a focus of tourism in Lombardy. The city of Como is known for products made of silk.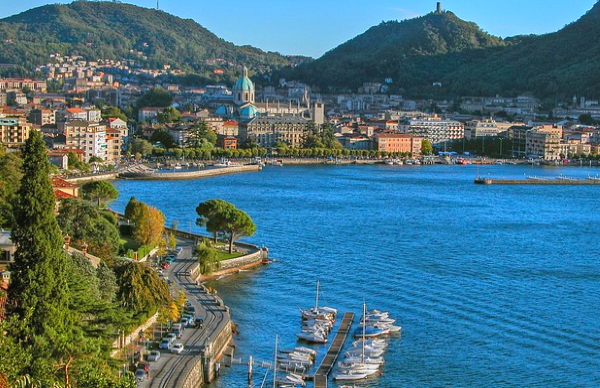 The region's tourist areas also include the Alps in the north with winter sports and summer tourism.
Another tourist magnet is the capital Milan. The old town with the cathedral is world-famous. Besides the grandiose church, Milan's opera Teatro alla Scala is also worth seeing. It is one of the 5 most famous paintings in the world. Also one of the most famous paintings on earth, the over 10 metre tall painting Last Supper (Leonardo da Vinci), is in the centre of Milan. Some visitors to the city come just for this painting.
Mantua, a city with a medieval old town, is also worth a visit. Bergamo is also beautifully situated. The large city gained sad notoriety in the Corona crisis in the early 2020s.
In Italian, Lombardy is called "Lombardia", locally also "Lumbardia". The capital Milan is called "Milano" in Italian. Lake Como is called "Lago di Como" in Italian.