Genoa is a large port city on the northern west coast of Italy. The city has around 600,000 inhabitants (with a catchment area of around 1.5 million). There are about 5 cities in Italy that are larger.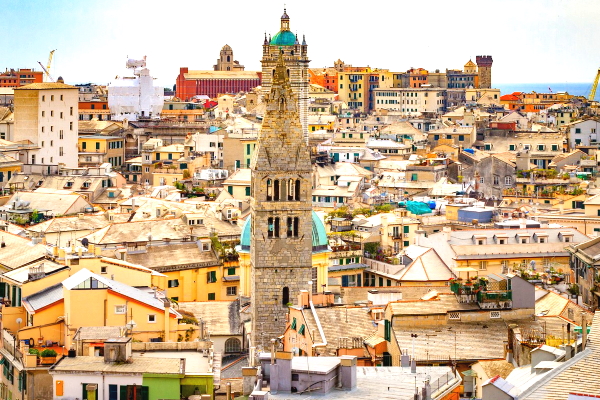 The city of Genoa has a great history and a large, beautiful old town. The narrow streets of the old city centre are still largely car-free today. Genoa used to be a powerful city state (Republic of Genoa), similar to Venice or Florence. Most of the historic buildings in the centre date from this period. Among them are many grandiose palaces. You can still see the former wealth of Genoa today.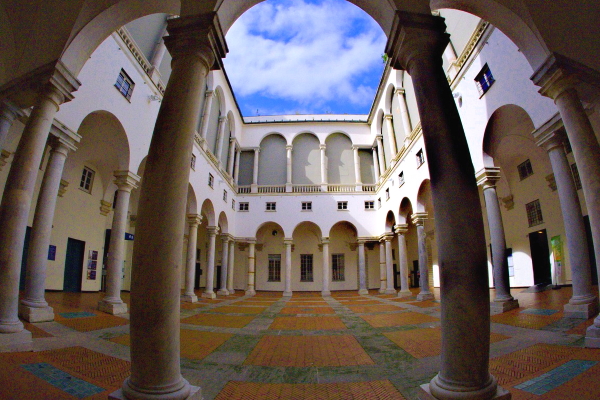 In Italian Genoa is called "Genova", in the local language the city is also called "Zena".
For a long time, heavy industry was the most important economic sector in Genoa. Today it is more services such as tourism. However, the large cargo port is still the largest in Italy and one of the biggest in the Mediterranean.
The port in the centre is the old port. Nowadays, only smaller ships like fishing boats or yachts dock here. In addition, the Old Port of Genoa is a modern focus of tourism. The second largest aquarium in Europe is here, top modern (click here for our article about the aquarium) and several museums. The most important museum is the Galata Sea Museum.
Important Aquarium Tickets: Because of the long waiting times at the ticket office and entrance to the Genoa Aquarium, you should definitely buy tickets online in advance. The tickets should be skip-the-line tickets. >>>> This great website offers such tickets
The Cathedral of Genoa (12th century San Lorenzo Cathedral) in the south of the old town is worth seeing. Further north in the old part of Genoa, the street Via Garibaldi is worth seeing. Here are some of the palaces from Genoa's great period. Very many visitors to Genoa also visit the house of Columbus. The navigator and discoverer of America was born in the city.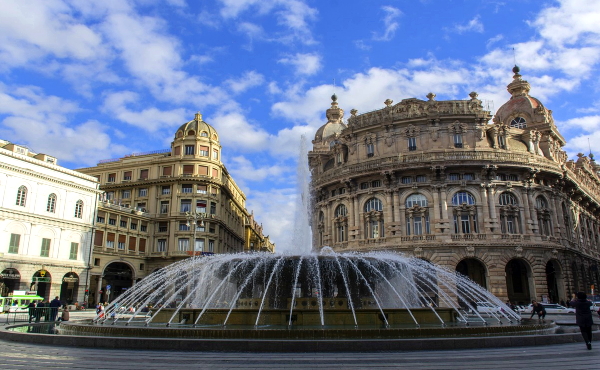 There are many other sights in the old town. As a visitor, you will also find many great shops and restaurants. It is very easy to get lost, the narrow streets are like a labyrinth.
There is a small underground in Genoa (one line with only 7 stations). The bus network is very well developed, you can get everywhere. There are frequent train connections along the coast in both directions (Sanremo and France and south to Rapallo, La Spezia, Pisa, etc.). There are also frequent train connections to Milano. On the motorway you can also travel along the coast, but also to Turin and Milan, for example.