Monza is a large city with 125,000 inhabitants in the Lombardy region in the north of Italy. The city is actually more of a suburb of the megacity of Milan, from the centre to the centre it is only about 15 kilometres or 12 minutes by train. However, Monza has a great city centre with a large pedestrian zone and a famous cathedral. The city to the north-east of Milan is an old town; the Romans already had a settlement here in antiquity.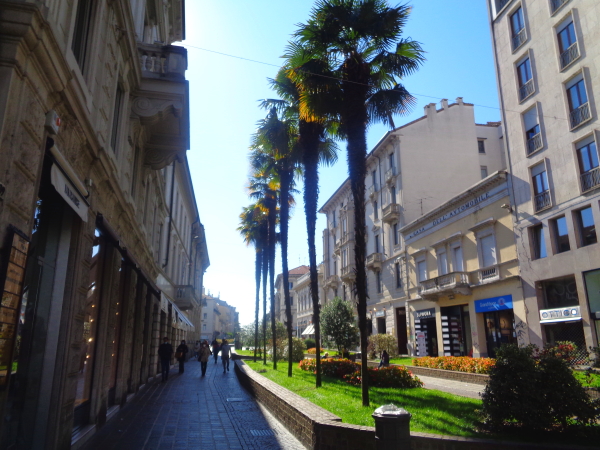 Orientation Monza
The city near Milan can be reached directly by train from Milan, Como and southern Switzerland. The train station is about 200 metres south of the city centre. If you walk from the station towards the city centre, you will immediately enter the large pedestrian zone with many shops and cafés. After about 500 metres you are in the centre, on the right is the large cathedral square with the cathedral.
Milan is very close, but Monza is actually more a suburb of the metropolis than a city in its own right.
Places of interest in Monza
In other countries, Monza is best known for its Formula 1 circuit. It is a few kilometres north of the city centre. Visitors can drive a few laps on the circuit.
The big attraction for most tourists in Monza, however, is the cathedral in the city centre. It has a beautiful marble façade reminiscent of the world-famous churches in Tuscany (Florence Cathedral and Pisa Cathedral).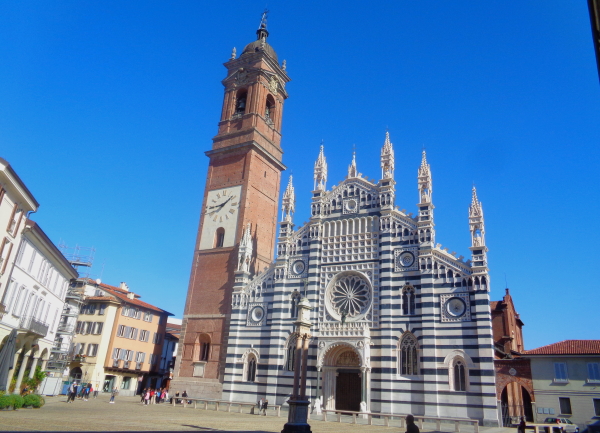 Of course, the church in Monza is not quite as big, but it is well worth seeing, both outside and inside. The most important object in the church is the Iron Crown, the former royal crown of the Lombards.
On the other side of the pedestrian zone is the huge war memorial "Monumento ai Caduti". It was built about 100 years ago.