The Aosta Valley (Italian: Valle d'Aosta) is a region of Italy. Just as Germany has 16 federal states, Italy has 20 regions of varying size. Like the Saarland in Germany, the Valle d'Aosta is a very small region, it is even the smallest of the 20 Italian regions in terms of area and population. At less than 3300 km², the Aosto Valley is only slightly larger than the Saarland, but with a population of 125,000 it has considerably fewer inhabitants.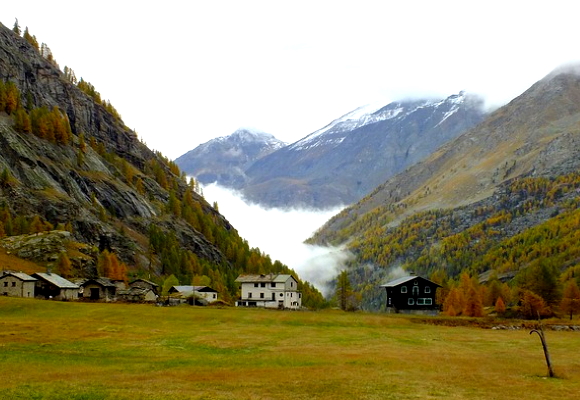 The Aosta Valley is located in the Alps, in the border triangle with Italy and Switzerland. The highest mountain in the Alps, Mont Blanc, is here on the border with France. The region is a sparsely populated area with high mountains. The only town is Aosta with just 35,000 inhabitants. It is the only place in the whole region with more than 5,000 inhabitants. However, there are some well-known places with a lot of tourism and winter sports, the most famous of these is Courmayeur.
70% of the inhabitants of Valle d'Aosta speak Italian as their mother tongue. There are some other regional languages, the largest being Franco-Provençal. French is also spoken.
Aosta, the capital, is visited by some tourists. There are some archaeological sites, e.g. from Roman times. The cathedral with its cathedral treasury is also worth seeing.
Many tourists are drawn to Mont Blanc, although more on the French side of Europe's highest mountain. Some cable cars lead up the mountain, but not to the summit. This can only be reached by professional mountaineers on foot.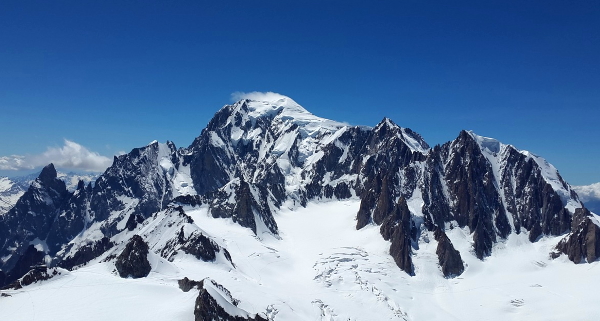 However, other peaks in the Aosta Valley can be reached comfortably by mountain railways. Skiers and other winter sports enthusiasts also come to the smallest region in Italy.
The Aosta Valley region borders on Switzerland, France and the Pietmont region with the metropolis of Turin.