The region of Trentino-Alto Adige is the northernmost of the 20 regions of Italy. Almost the entire region lies in the Alps. Trentino-Alto Adige consists of two autonomous provinces. South Tyrol and Trentino.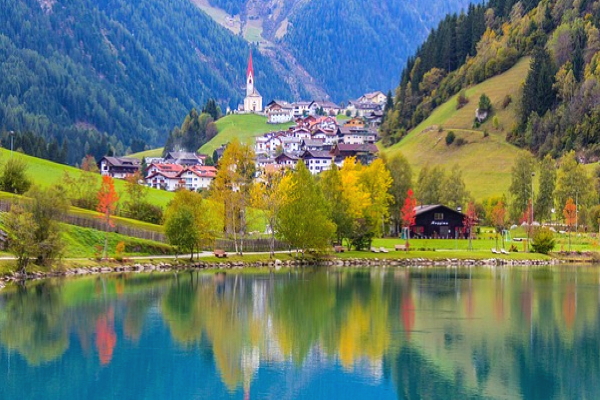 The northern part borders on Austria and is South Tyrol. German is spoken here as well as Italian. In Italian, the province is called Alto Adige. The capital is Bolzano. Many foreign tourists come to South Tyrol. Since German is spoken and South Tyrol is culturally more Austrian than Italian, many German and Austrian tourists come to South Tyrol. There is beautiful scenery and great hiking opportunities. In winter, South Tyrol is often booked out by winter sports enthusiasts. Great ski areas and slopes await winter holidaymakers.
In South Tyrol, about 70% of the people speak German as their mother tongue, in Tretino further south almost all the inhabitants are Italian. The capital of the province is Trento. Another well-known town is Rovereto. The northern tip of Lake Garda belongs to Trentino-Alto Adige and is the southern border of the region.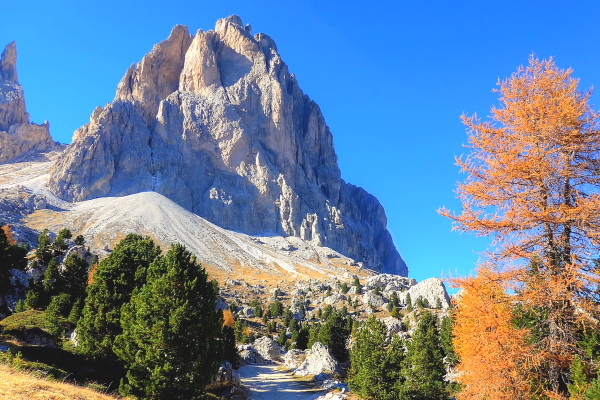 The capital of the entire region of Trentino-South Tyrol is officially Trento (Trient), although many government buildings etc. are also in Bolzano in South Tyrol. Both autonomous provinces of Trentino and South Tyrol have just over half a million inhabitants; together the region of Trentino-South Tyrol has 1.08 million inhabitants. The two capitals are also about the same size. Both Bolzano and Trento have a population of about 110,000.
In the north, the Italian region of Trentino-Alto Adige borders mainly Austria, but it also has a short border with Switzerland. To the south of the regions are the Italian region of Lombardy in the west and Veneto in the east.
Especially in South Tyrol there are see high mountains in the Alps. The highest mountain in South Tyrol is the Ortler at 3905 metres west of Bolzano. The Dolomites, which are up to 3300 metres high, are also a well-known part of the Alps in the region.
The region of Trentino-Alto Adige is one of the richest regions of Italy with a GDP per capita around $40,000 and is about as rich as the average of Germany. Prices, especially in South Tyrol, are somewhat higher than in other provinces in Italy. This is especially true for hotels and gastronomy.
It is very easy to reach South Tyrol from Germany via the Brenner Pass from Innsbruck (Austria) by road or by train. If you continue south on the motorway, you will reach the Trentino region.