Emilia-Romagna is one of the 20 regions of Italy. The regions roughly correspond to our federal states. Emilia-Romagna is a large region, it is in the north of the country, but not quite in the north. It stretches from the Adriatic Sea in the east (around Rimini) almost to the west coast of Italy. The largest city and capital of Emilia-Romagna is Bologna.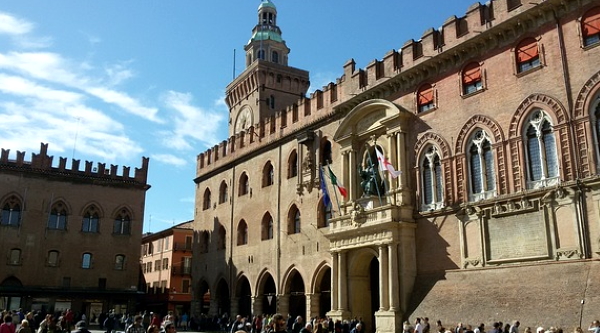 Emilia-Romagna is something like the south of northern Italy. It is a rich region for Italy, average incomes are about 25% higher than the average for Italy. Emilia is the western part of the region, Romagna the eastern part with the coast on the Adriatic Sea.
The coast on the Adriatic Sea of Emilia-Romagna is just over 100 kilometres long. Here are the biggest tourist resorts in the region. Many holidaymakers come to Rimini, one of the largest seaside resorts in the whole of Europe. There are more hotels and hotel beds in Rimini than in Palma de Mallorca. A great many tourists also spend their holidays in the towns directly south of Rimini, such as Riccione and Cattolica. Together with Rimini, they form a gigantic holiday region with many kilometres of great beaches.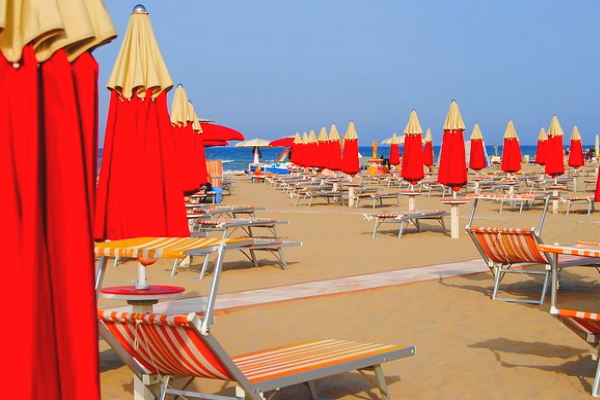 Bologna is the large city in the interior of Italy in the Emilia-Romagna region. About 400,000 people live here. Parma and Modena both have just under 200,000 inhabitants and are even further west in Emilia-Romagna. Ravenna and Rimini are the two large cities on the Adriatic coast, each with about 150,000 inhabitants. The total population of Emilia-Romagna is around 4.5 million. With over 22,000 square kilometres, Emilia-Romagna is the sixth largest of the 20 regions of Italy. The Emilia-Romagna region is divided into nine provinces.