The Pinacoteca Ambrosiana is the most famous art museum in Milan and one of the top 10 museums for art in Europe. The Pinacoteca is in the centre of Milan and contains world-famous works from the 14th to the 20th century. Among them are works by Leonardo da Vinci, Michelangelo and Caravaggio, for example. The art exhibition is in the building of the Biblioteca Ambrosiana. The museum and library are closely linked and can be visited together.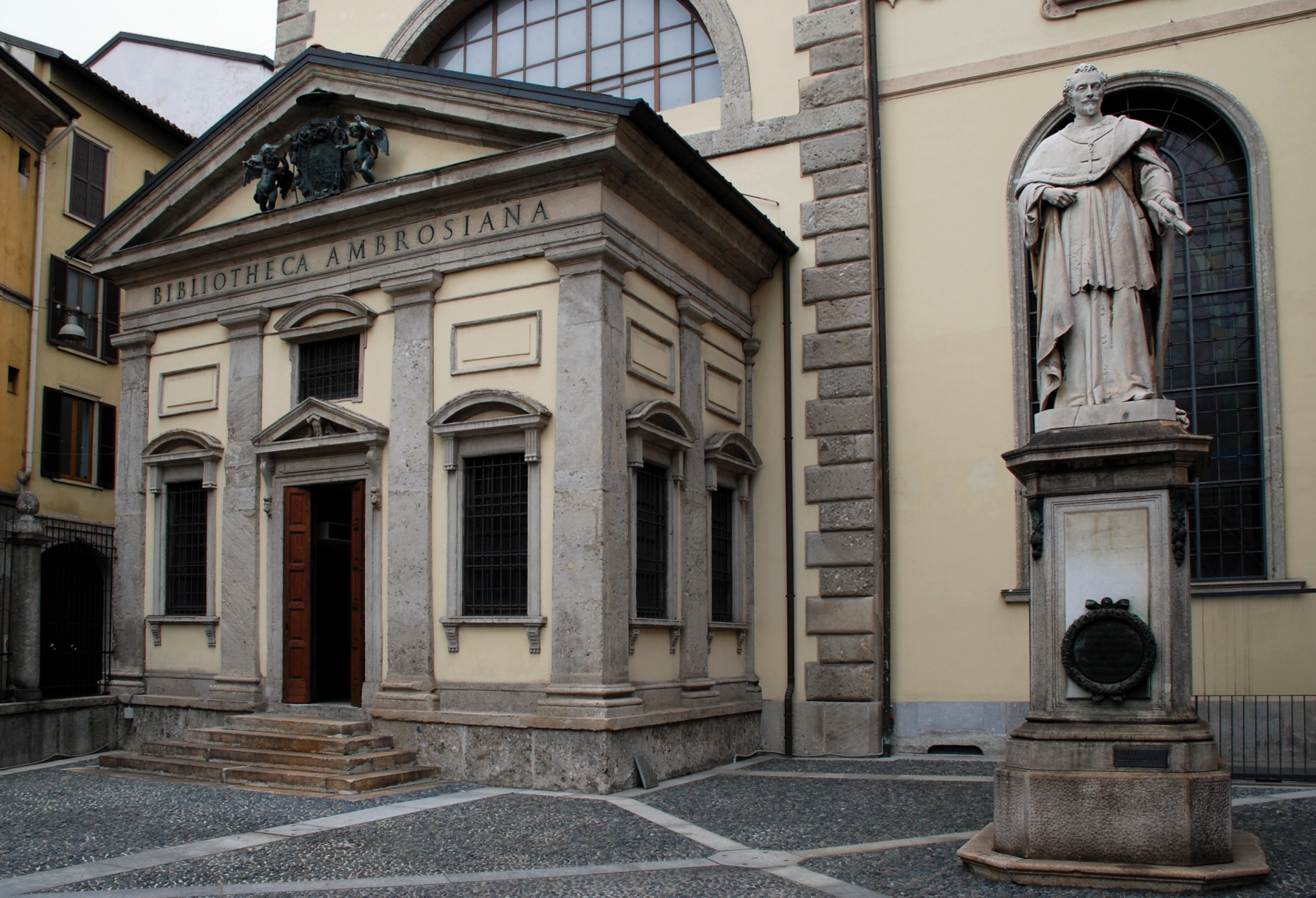 Image: CC BY-SA 3.0, Link
The Pinacoteca Ambrosiana Museum is part of the Biblioteca Ambrosiana, which is housed in the Ambrosiana Palace. Ambrose was a bishop and politician in late Roman times (4th century AD). He is the patron saint of the city of Milan.
Tickets Pinacoteca Ambrosiana Milano: You should buy tickets online in advance. Since the beginning of the Corona pandemic, according to media reports, there is no ticket office at the museum, only tickets on the internet. You can buy tickets for the Museum Ambrosiana Milano on the following website: Click here
Opening hours Pinacoteca Ambrosiana Milano: Daily from 10 am to 6 pm, closed on Monday. Closed on some less important holidays such as Christmas or Easter Sunday. Attention: During the Corona period and the lockdown, opening hours are sometimes considerably shorter.
Important works of art: The most famous painting in the Pinacoteca in Milan is probably "Portrait of a Musician" by Leonardo da Vinci. Almost as well known are the works "Madonna in the Pavilion" by Sandro Botticelli year 1493 and "Fruit Basket" by Caravaggio (early Baroque, 1699).
Very interesting in the library and in the Pinakothek are also original sketches of world-famous works of art. These include, for example, the sketch (cardboard) of Raphael's "The School of Athens", the original of which is in the Vatican Museum. Even better known is the Codex Atlanticus (Codice Atlantico) by Leonardo da Vinci.
All in all, there are hundreds of paintings and other works of art to be seen in 25 rooms in the Pinacoteca Ambrosiana art museum. Most of the outstanding paintings are from the 15th and 16th centuries. Some of them belong to the top 100 paintings in the world.
How to get to the Pinacoteca Ambrosiana Milan: The art exhibition is about 200 metres west of the central Duomo of Milan, right in the city centre. You can get to the Duomo (cathedral) by metro (M1 and M3) and then walk.
Conclusion: It is worth visiting the Pinacoteca Ambrosiana and the library. Together with the Uffizi and Accademia in Florence and several other museums in Venice and Rome, it is one of the great art museums in Italy.
Video Impressions Ambrosiana Milan (5 min, Youtube)